Indonesia's Premier
Emerging Energy Group
Welcome to Indonesia Energy Corporation
We are an independent energy company engaged in the oil and gas business with operations primarily in Indonesia.
Our strategy is to build an oil and gas assets portfolio with an optimum mix between medium-sized producing blocks and exploration blocks with significant potential resources.
Our producing asset, Kruh Block, located in Pendopo, South Sumatra province, is a stable and positive cashflow generating oil asset. Our exploration play, Citarum Block, located in the most populated province in Indonesia, only 16 miles south of the capital city of Indonesia, Jakarta, is a de-risked asset with proven presence of hydrocarbons that offers an immense growth opportunity and downstream integration possibilities.
We are also conducting a joint study program to acquire an area that we believe to hold large amounts of crude oil due to its proven petroleum system and location on the Northwest Java basin, the Rangkas Area.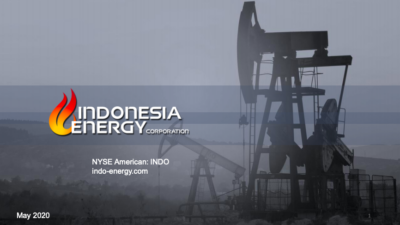 Indonesia Energy Corp
(NYSEAMERICAN: INDO)
Investor Presentation